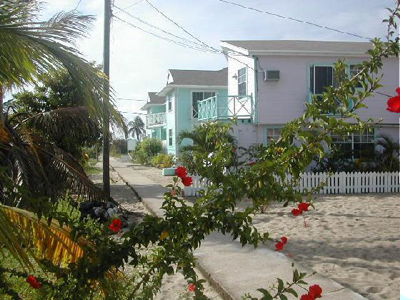 What is special about Placencia? How about sixteen miles of natural sandy beach, a virgin mangrove-fringed lagoon, a wonderland of coral-studded cayes, nearby jungle rivers and pristine rainforest. Plus Garifuna, Creole and Mayan cultures and ancient Mayan ruins all make Placencia the ideal location for the adventure traveler/retiree!
The Placencia Peninsula - an 11 mile strip of land sandwiched between the Caribbean Sea and the Placencia Lagoon, has beautiful white sandy beaches and - because of its distance from the reef - it also has "real' (though not very high) surf. The water is clean and clear; the trade winds gentle and cooling. There are few sights more calming to the spirit than a Belizean sunset on a deserted Placencia Peninsula beach.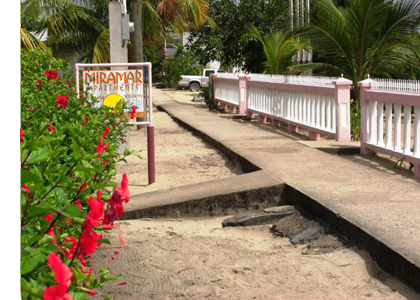 The name "Placencia" is actually a distortion of Punta Placentia, the name the Spaniards gave to the peninsula in the 1800s. In English, it means Point Pleasant. It's not surprising.Placencia's beaches are commonly touted as the very best on mainland Belize.
The village's tourism association calls them "Barefoot Perfect". But that designation fits the rest of the town as well. There are no paved roads in Placencia, merely a series of pathways for foot traffic. Main Street is a just a sidewalk!